Susie has a passion for helping children strengthen their resilience, enabling them to respond with confidence to challenges. Susie strongly believes that building resilience is not just about bouncing back to the same state we were in before – it's about taking the opportunity to respond to challenges in such a way that we grow and develop and realise our full potential.
Resilience has now been codified, meaning we can now teach this to our children, and Susie feels passionately about providing children with skills and coping strategies to strengthen their resilience. She is also passionate about providing parents with the knowledge, skills and confidence to become their children's personal 'Resilience Coach' and providing educators with the insights, skills and tools to strengthen their educators' and students' resilience.
Susie has over 20 years' experience in senior level People & Culture roles in large corporate organisations. She has experience in people development and training, facilitation, leadership, coaching, mentoring, talent, high-potential programs and organisational psychology, as well as in consulting and management.
Susie has devoted the last recent years of her career to the study of resilience, with a specific focus on resilience building in children. Since establishing the business, Susie has spent time with hundreds of children and their parents, as well as multiple therapists, teachers and other child development specialists. Susie has 2 primary school aged children of her own and as such has a very personal interest in this critical area of child development.
natalie mackenzie, resilience coach
Natalie has always believed in the power of storytelling. Having obtained her Masters degree in Dramatherapy from Roehampton University in London, UK, Natalie is fascinated by people and what makes them tick. She loves how role-play, stories and drama have the power to foster creativity, imagination, learning, insight and personal growth.
A registered dramatherapist with ANZATA (Australia and New Zealand Arts Therapy Association) and the British Association of Dramatherapists in the UK, Natalie has over 10 years' experience working with children who have experienced emotional trauma. She has worked in a therapeutic centre for children who have experienced abuse, neglect, grief and loss and is facilitating group programs for children whose parents are in alcohol and drug rehabilitation. Natalie provides individual and group dramatherapy programs to support children's mental health. Exploring anxiety, emotional regulation and social skills, her creative approach supports children and young people in dealing with life's serious stuff.
Natalie wants to help kids experiencing big emotions use creativity and their imagination to express what can often be difficult to express in words alone. Natalie is passionate about empowering children and their families to cope with life's challenges in a creative way.
liz taverner, resilience coach
Liz is passionate about helping children to thrive by teaching them the skills they need to discover and connect with themselves in the present moment. As a children's creative therapist and kids' yoga and mindfulness teacher, she loves to use fun and creative activities in her work.
Having always enjoyed working with children, Liz has previously been a nanny, tutor, learning support assistant, English as a Foreign Language teacher, behaviour therapist and the head teacher of a kindergarten. She discovered her passion for creative therapies and the huge need to help children learn life skills while studying a Postgraduate Diploma of Counselling at the Australian College of Applied Psychology and working with teenagers at a mental health clinic. It was when she later trained in teaching kids' yoga and mindfulness that she realised how well these passions of hers aligned for promoting wellness in children in this modern world.
SAMANTHA HERBERT, RESILIENCE COACH
Samantha's greatest passion is using creative play and expressive arts to guide children to build their resilience, ignite inspiration, identify their strengths and realise their full potential. Samantha weaves her creative play with her love of telling stories. Through this, she creates didactic opportunities that inspire a connection to the Australian wildlife and conversations about mental and physical wellbeing.
Samantha is both a 1:1 mentor and group facilitator of programs using creative mediums for self-expression, self-awareness, and self-empowerment. She is currently a senior facilitator for the United Nations Youth organisation running innovative workshops, conferences, and in-school programs discussing global issues and engaging students with the world around them.

Samantha has completed a Bachelor of Communications (Theatre/Media) at Charles Sturt University, a Diploma of Leadership in Group Work & Expressive Arts at the College of Complementary Medicine and a Graduate Certificate in Gestalt Psychotherapy at the Gestalt Institute of Sydney. She is currently studying an Advanced Diploma of Transpersonal Art Therapy.
Erin Mitchell, resilience coach
Erin is an adolescent/teen counsellor, parent coach and family therapist. She believes in the value of learning healthy coping skills early in life. Children who are able to cope in healthy ways will be more resilient and manage stress better as adults.
As a mum to two children, aged 8 years and 9 years, she has been teaching these coping skills at home to her own children. She understands from first hand experience that it's not always perfect. She strives for making progress, however small a step is. She is passionate about teaching our children how to become the best version of themselves and experience true self-esteem.
Her first degree was a Bachelor of Music from the Conservatorium of Sydney. Her later counselling studies included majors in Child Development, Effective Parenting, Conflict Resolution and Family Therapy.
She has been influenced by John Gottman's work on Emotional Intelligence, the field of Positive Psychology and the pioneering work of Haim Ginott. Erin is a member of the Australian Counselling Association.
Elisha Smyth, resilience coach
Since completing a Bachelor of Arts Degree in Theatre and a Diploma of Education in Drama and English, Elisha has undertaken extensive employment in primary, secondary and co-curricular education. More recently Elisha obtained a Post Graduate Certificate in Counselling at the Australian College of Applied Psychology. This training motivated Elisha to pursue an active role in the promotion, development and delivery of student health and wellbeing initiatives in education.
Elisha loves to devise stories with her students through improvisation, storytelling and play. Through her work she aims to build confidence, encourage understanding and foster creativity. Always striving to provide children with a friendly and supportive learning environment, Elisha seeks to create an experience that encourages fun, improves communication and promotes self-discovery. It is her belief that sharing stories and accessing our imagination can help us find balance, health and happiness in our lives.
JAKOB CASELLA, RESILIENCE COACH
Jakob is passionate about supporting young people to build resilience and coping mechanisms that help them to navigate challenging times.
Jakob holds a degree in Coaching from the Australian College of Applied Psychology, and is an accredited coach through the International Coach Federation (ICF). He has completed advanced level training in Acceptance and Commitment Therapy (ACT), which fuses cognitive behavioural therapy with the development of mindfulness skills.
Jakob delivers coaching and training programs to young people in group and one on one settings. Jakob also has a wealth of experience in the community services sector, working with adults, families and young people who are at risk of becoming homeless.
ERIKO KINOSHITA, resilience coach
Eriko holds a Master of Art Therapy and a Graduate Diploma of Expressive Therapies from the University of Western Sydney. Eriko was interested to pursue these to build on her experience of visual and cultural arts in Tokyo, Japan.
Eriko has since spent the last 13 years working extensively in community-based health and wellbeing services as an Art Therapist. She has worked with people from all walks of life, exploring anything from everyday stresses and challenges to Domestic Violence, Depression, Anxiety, Abuse, Neglect, Grief and Loss, Social Disadvantage, Disabilities or other emotional trauma. Eriko has offered Art Therapy sessions individually or in small or large groups.
Over the past 6 years, Eriko has been fortunate to work with other Creative Therapists (including Dramatherapy, Music Therapy and Play Therapy) which has expanded Eriko's capacity to engage with children in more diverse creative (and sometimes magical!) ways.
Throughout her life, Eriko has witnessed children's unique ability to use creativity, imagination and group work to build their resilience together - weekly inner work can have a huge impact! Eriko loves to find each child's unique quality and quirk to build upon their innate and powerful resilience.
NAtalie Parsa, resilience coach
After a successful career in IT spanning 20 years, having children provided the perfect opportunity to engage in her true passion: helping children to be the best version of themselves. Natalie is passionate about enabling and fostering positive well-being for children though learning, mentoring and therapy.
Natalie has been facilitating Ethics classes for primary children for the past six years, enjoying the experience of engaging many young minds to learn to think critically, work collaboratively in groups, engage the capacity for ethical discussion and to make well-reasoned decisions. Natalie is an active volunteer who has worked at the Raise Foundation mentoring teenagers at risk of disengagement, and is on the Well-being Committee at her local school, helping to drive better programs and communication for well-being within the community.
Natalie has completed a Bachelor of Arts in Psychology at Macquarie University, with a view to working as a child and adolescent psychologist. She believes that building Resilience in our children at the grass roots can provide a strong framework of support that help children reach their potential as they progress through life.
STEFANIE VIANELLO, Resilience coach
Stefanie holds a BA Psychology with Primary Education and is a qualified primary school teacher. Since completing her studies, Stefanie has been motivated to explore social and emotional learning opportunities that provide students with tools to manage their emotions, make connections with their peers and develop their sense of self. Providing children with tools to develop their wellbeing provides learning experiences that can be drawn upon throughout their lives.
Stefanie aims to create positive and inclusive learning environments for children to take safe risks in their social and emotional learning. She prioritises connecting with students and inspiring them to be the best they can be. For Stefanie, actively facilitating opportunities to strengthen wellbeing through creative play, storytelling and drama, ensures that learning is fun and skills, relevant to student needs, can be practiced in a safe environment.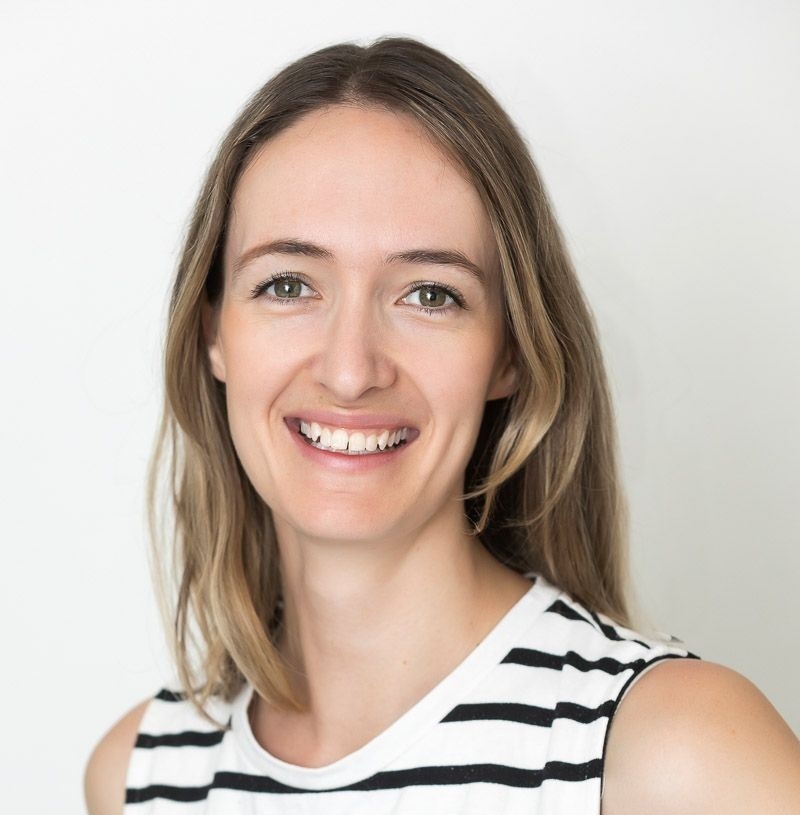 RACHEL SMITH, Resilience coach
Rachel graduated from the University of Sydney with a Masters of Occupational Therapy. Rachel has experience working in a range of children's health settings including private practice, NSW Health and the non-government sector.
Rachel is passionate about building resilience, emotional intelligence and confidence with children through participation in meaningful play based activities. She has experience implementing a range of sensory, play based social and emotional skill groups and programs and her strength is working collaboratively with schools, educators and parents to identify practical strategies for best meeting children's individual learning and developmental needs.
Rachel has experience working with children with a range of strengths, abilities and diagnoses and is a registered occupational therapist with the Occupational Therapy Board of Australia.
matt jensen, resilience coach
Matthew is a child and adolescent counsellor, youth worker and aspiring social worker. Matthew takes a holistic approach to welfare, taking a look at what really makes a person feel like themselves. He focuses on mental, physical and emotional health, whilst reminding the individual it is OK to be on the journey they are on.
Matthew has worked with children, students and their families in years K-12 and at university in the areas of resilience, self-esteem, confidence, well-being, gratitude and positive mental health. Matthew brings practical experience working with individuals from various cultural and socioeconomic backgrounds, and his compassionate personality, along with numerous interests in many aspects of life, furthers his ability to build rapport with people of any age or background.
Matthew has competed a Bachelor of Arts (Sociology, Media & Cultural Studies), a Diploma of Youth Work, a Graduate Diploma of Counselling, and is currently studying a Master's of Social Work at the University of Sydney.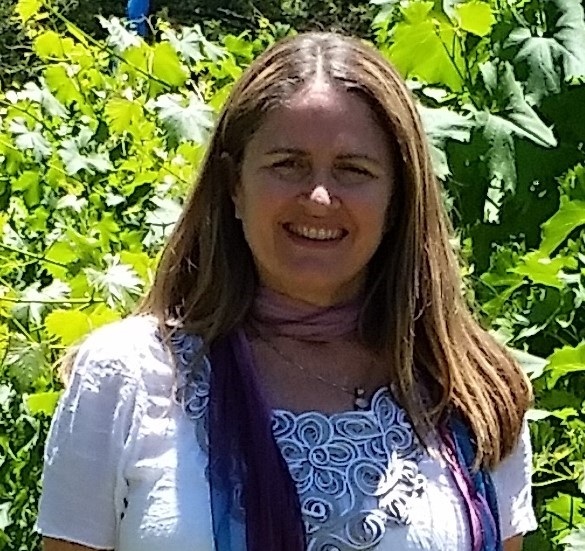 CHRISTINE STRAUSS, RESILIENCE COACH
Christine holds a Masters of Art Therapy from the University of Western Sydney and a Diploma of Counselling and Communication from the Australian College of Applied Psychology. She is also a registered Art Therapist with ANZACATA.
Christine has been working with children and families for the past 19 years in Child Development, Family Support, Homelessness Program and Art Therapist roles.
She has helped children work through everyday challenges such as stress and how to manage big feelings, to complex issues such as anxiety and depression, grief and loss and other mental health issues.
Christine enjoys working creatively with children and is committed to helping them find ways to flourish and thrive.
MICHELLE CERVONARO, RESILIENCE COACH
Michelle holds a Bachelor of Arts (Psychology major) and a Bachelor of Social Work (AASW member) and has over 10 years' experience working in the youth sector, predominantly with at risk young people.
As a social worker, Michelle has vast case management, counselling, group work, advocacy and mentoring experience, working with children and young people from diverse backgrounds. Michelle has worked extensively within the alternative education sector, where she has managed different education and mentoring programs that focus on the wellbeing of young people.
Michelle also has a creative background - as a dance teacher she has taught dance to children in Sydney and abroad. Michelle enjoys being able to integrate creative modalities into working with children and young people and has worked a lot in the community, designing and facilitating creative workshops and groups.
Michelle's passion lay in supporting the wellbeing of all young people. Her work has always focused on equal opportunity and support for all children and young people to achieve their potential, particularly through preventative and innovative wellbeing programs that hold and nurture young people to keep connected to themselves and to the community around them.
CAROL MCALEA, Resilience coach
Carol advocates for positive child and family well-being. She is passionate about helping families to create environments which allow them to move through challenges positively and effectively. Carol has spent the past 20 years supporting children of all ages to flourish and celebrate their uniqueness. Carol achieves this by working closely with the whole child using play based techniques.
Carol holds a Bachelor of Counselling and a Diploma in Social Sciences, majoring in child studies. She has previously worked as a pre-school educator, promoting the inclusion of all children into mainstream schools, and has also worked as a Substance Abuse Counsellor, running psycho-educational and therapy groups as well as 1-1 counselling sessions.
Carol actively volunteers at the Raise Foundation mentoring 'at risk' teenagers and has previously run extra tutoring classes for children needing additional support. She is currently a member of the well-being team at her local school.
VANESSA O'BRIEN, RESILIENCE COACH
Vanessa has a BA in Counselling at the Australian College of Applied Psychology (ACAP) and has a real passion for working with children and young people. Vanessa is also a program counsellor with Raise Foundation, facilitating group mentoring sessions in high schools with adolescents. She also has experience in group therapy facilitation, youth work, foster care mentoring, ABA therapy and early childcare.
Vanessa has always been drawn to working with children and young people and sees the vital importance of providing them with a safe space to express themselves in order to develop into self-aware and emotionally healthy adults. She has an interest in creative therapies and feels both children and adults can benefit from expressive therapies such as art and play therapy to nurture deep personal growth and transformation.
toni leemen, resilience coach
Toni is passionate about story-telling. She has an honours degree in Australian Literature and has worked in communications and program management in the government, arts and education sectors. Toni is currently on student placement at Rough Edges and the St Johns Anglican community care program for the street community in Kings Cross. She is mid-way through her Masters in Counselling and Psychotherapy and has a strong interest in helping people seek positive changes for themselves.
Toni is a long-time member of the Inner West Community - she has been involved in Wilkins Public School, Marrickville High School and on the sidelines at Red Devils' games. As a Resilience Coach working with children in years K-6, Toni is particularly looking forward to listening and practising empathy, promoting self-awareness and creative self-expression and allowing children to safely experiment with the tools and strategies she will be teaching them.
Laura turner, resilience coach
Laura is a qualified Yoga teacher and Expressive Therapist who is currently completing her Masters of Psychotherapy and Counselling at Western Sydney University. She has a love of yoga, sports and all things creative from singing and making music, creating wild and wacky crafts to hanging upside down from time to time.
Laura has spent the last 8 years working with children and families in a range of settings, from social work, and Yoga to Expressive Therapies where she has had the opportunity to work alongside other Expressive Therapists (including Art Therapy, Drama Therapy, Music Therapy and Play Therapy) and has seen first hand the powerful impacts in working creatively with children.
Her passion lies in creating a space where children can be celebrated for who they are, allowing them to explore, learn, grow and ultimately build upon their strengths and inner resilience.
susan consalvey, resilience coach
Susan holds a Higher National Diploma in Childhood Studies and is in her final year of studying Bachelor Of Education (Early Years). She brings a wealth of experience, having worked as a family support worker, a preschool room leader, learning support assistant and lots more.
Susan has spent many years providing advocacy and case management to vulnerable children and families where there have been identified issues such as parenting difficulties, isolation or poor mental health. She is highly dedicated in ensuring that both these adults and children are provided with quality education, guidance and support in order for them to be strong, confident and successful in all aspects of their lives.
Susan holds a Cert IV in Training and Assessment and has worked with children with moderate leaning disabilities. It is through this she has continued her passion in working with children of primary school age.
As a mum to two daughters she has first hand experience in supporting children to effectively deal with life's everyday challenges and she encourages her own children to learn from their own experiences in order to become stronger and more resilient individuals.